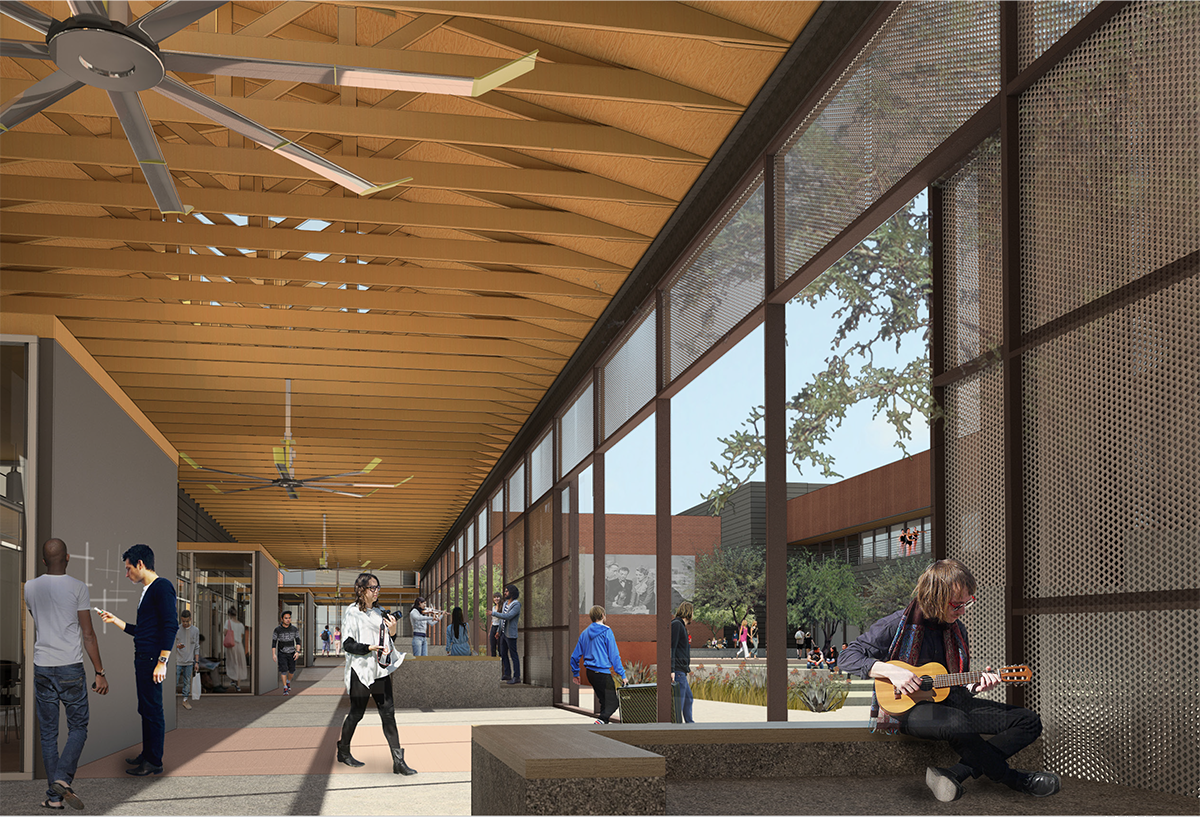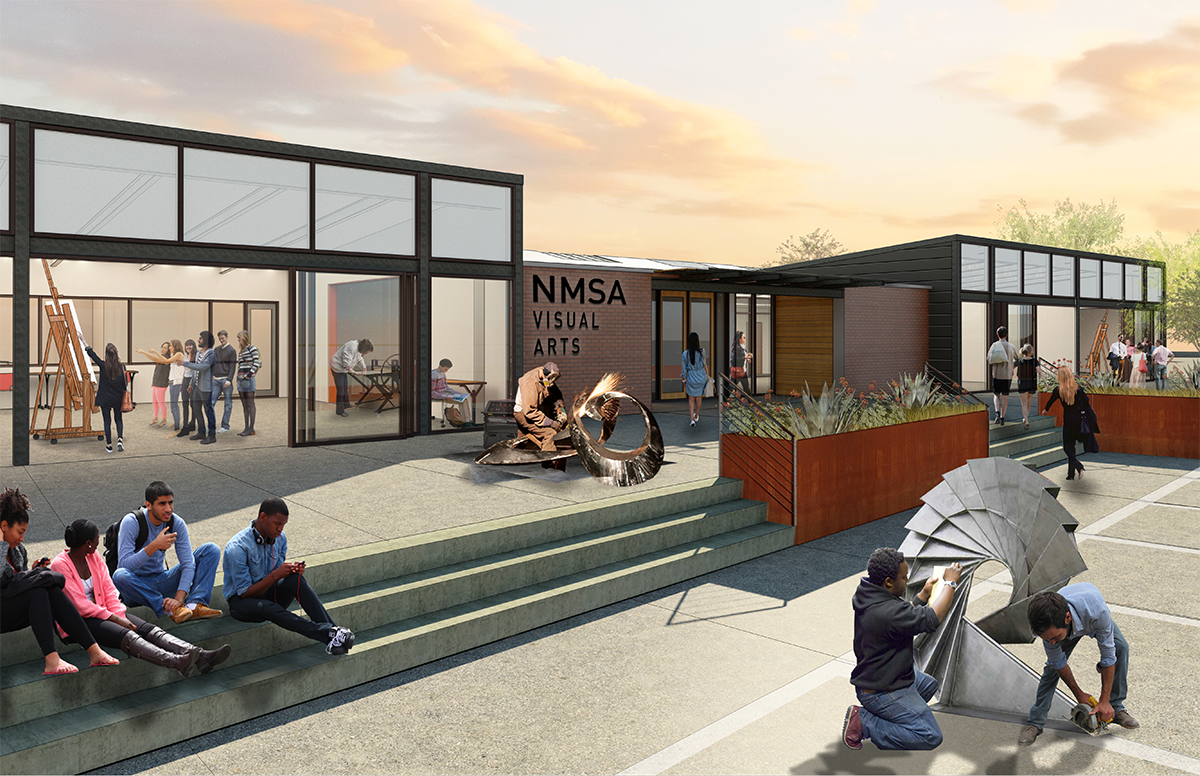 NEW MEXICO SCHOOL FOR THE ARTS (NMSA)
Surroundings was invited to join the Lake Flato team, known for their regional expertise in academic architecture along with local architect SSWA, to develop a new campus master plan for NMSA and a first phase of implementation. The school has been in a limited facility and not able to grow for years, so they acquired the old Sanbusco center just north of the Santa Fe Railyard.
As the lead landscape architect for the project, we were tasked with the challenge of providing logical and clear vehicular circulation for parent drop-off/pick-up, improved parking that could double as student active play spaces, and to find areas of natural respite in a highly urban environment.
The design called for bold moves in topographic changes for buffering from the street, while also accommodating ADA accessibility throughout the campus. Protected and shaded places for outdoor learning were also created to allow for teaching beyond the confines of a classroom.
Wherever possible, respite areas for students to relax and sit under the canopy of trees were created.