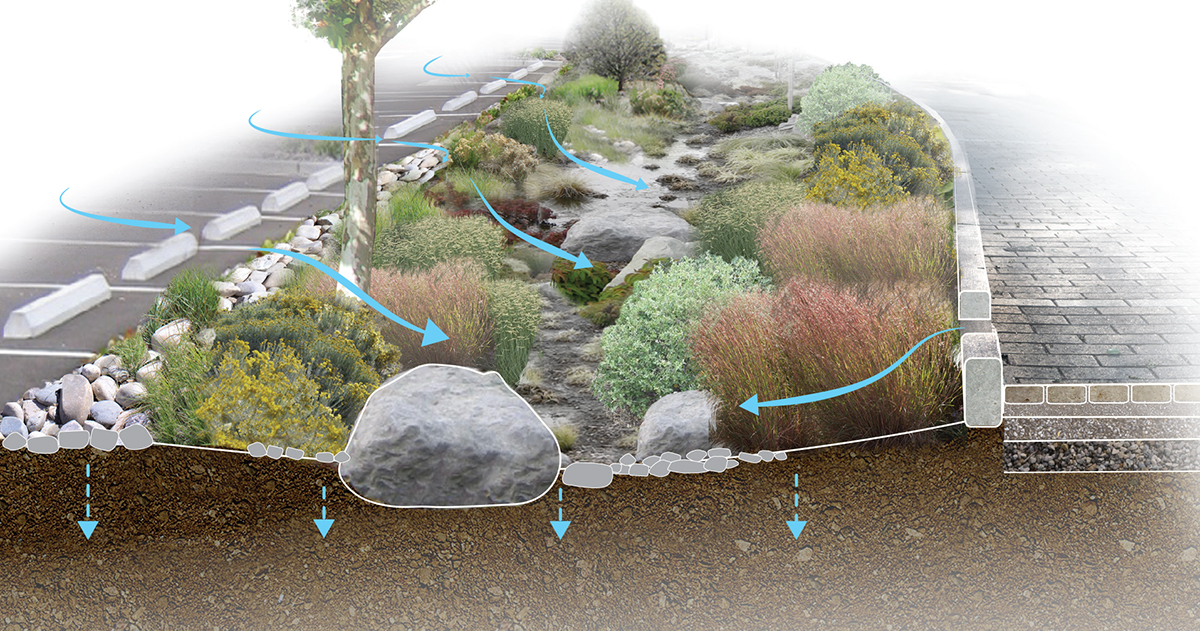 LOS ALAMOS NATIONAL LABS GI/LID MASTER PLAN
As part of a settlement agreement signed between NMED, DOE, and LANS in 2014, Surroundings Studio was hired to develop an Institutional Green Infrastructure/Low-Impact Development (GI/LID) Master Plan for Los Alamos National Laboratory (LANL) in order to remediate impaired drainages within LANL boundaries. Specifically, the Master Plan addresses the challenges of meeting multiple stormwater regulations and permits by proposing a system of green infrastructure to effectively manage past hydrological modification and resultant non-point source pollution. These proposed interventions utilize stormwater as a resource rather than a waste product and offer extensive benefits beyond pollution mitigation.
The GI/LID Master Plan applies to developed areas across the Laboratory and focuses on identifying opportunities for stormwater quality and hydrological improvements in areas extensive urbanization. It also allows the addition of LID projects for other technical areas as time and funds allow in the future.
LOCATION:
Los Alamos, NM
CLIENT:
Los Alamos National Labs
DESIGN TEAM:
Faith Okuma, Principal
Joseph Charles, PM
Carly Piccarello, PA
SERVICES PROVIDED:
Master Planning
Design Guidelines