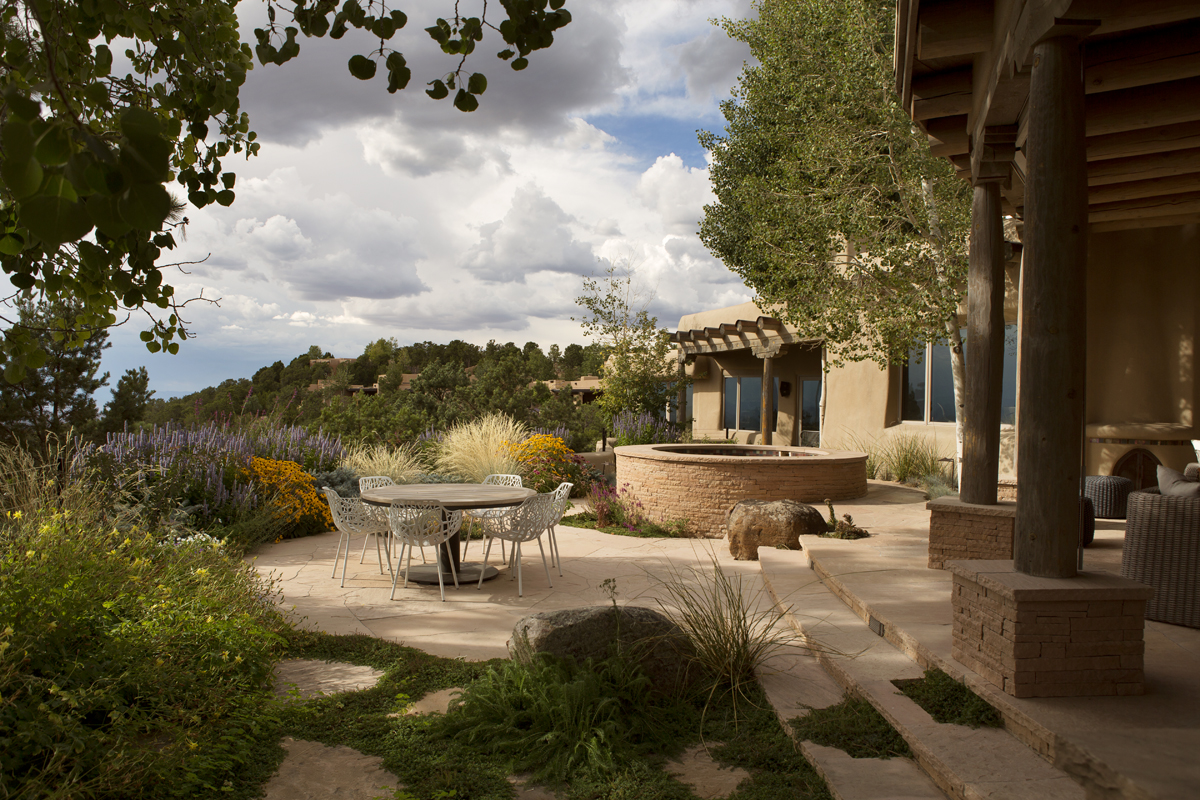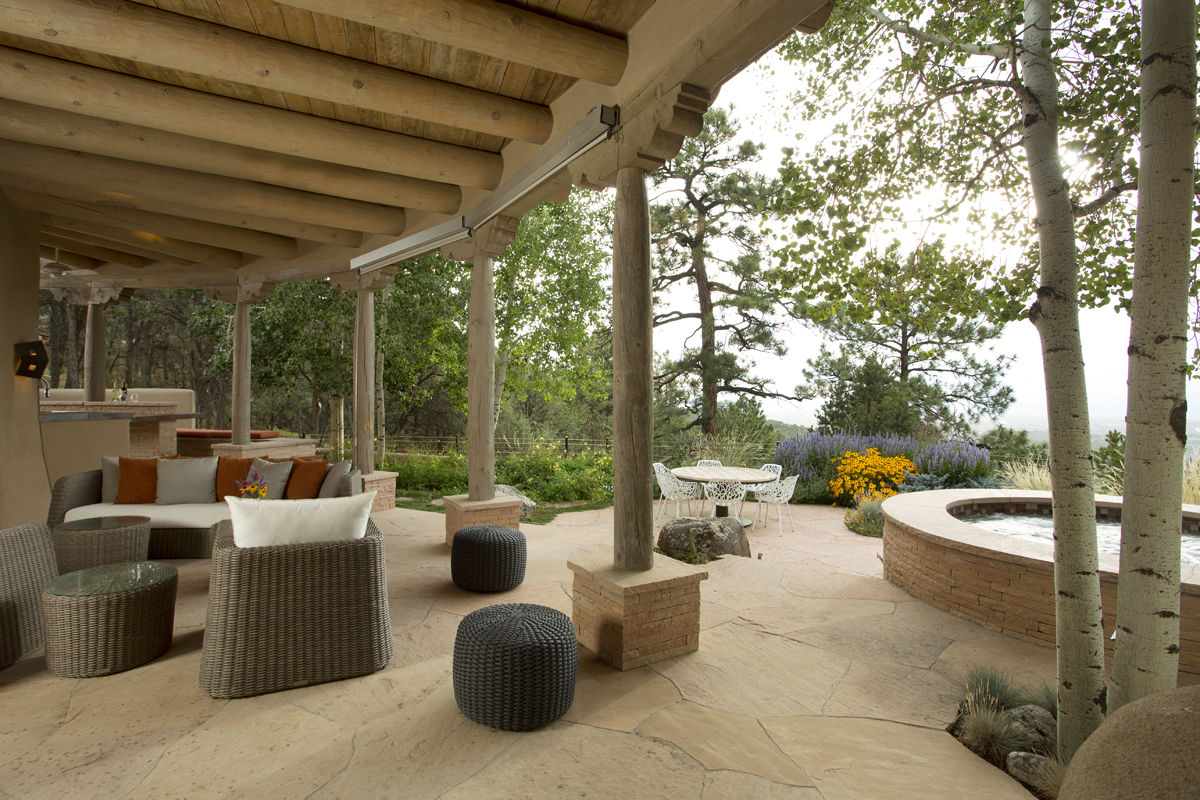 SANTA FE SUMMIT RESIDENCE
Surroundings was commissioned by the client to create a new vision for her entrance courtyard. Large, unique mature pinon and aspen trees, characteristic of the Sangre de Cristo foothills where the house is sited, fill the courtyard. All trees were precisely surveyed, so that Surroundings could preserve and incorporate every tree into the design.
The previous landscape was unable to be experienced, because the entrance path descends down stairs to the house, and the landscape was held above view by two stone walls. By creating a large stone bowl that crosses both sides of the flagstone entrance path, the landscape now elegantly terraces up to welcome the owner and guests to connect with their surroundings. It also allows the owner or guests to ascend up the stepped bowl into other 'landscape rings' that are above. The stone bowl also doubles as an amphitheater for the client, who holds events and small performances there.
To reduce water demand, turf grass was removed along the sides of the flagstone path, and replaced with recycled glass mulch. Plantings are now efficiently watered with drip irrigation. All previous landscape and path lights were replaced with LED fixtures to reduce energy use.